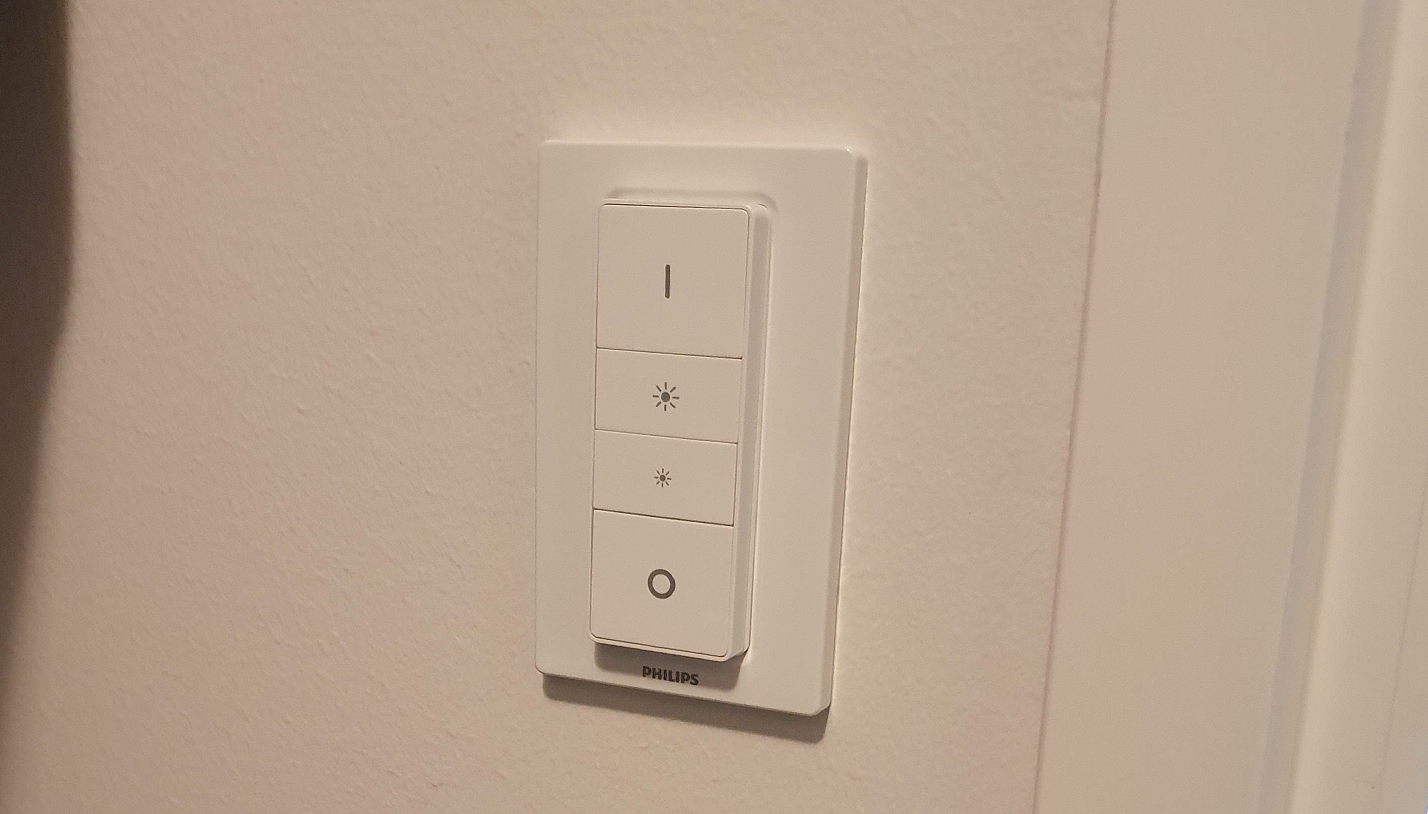 The Problem with Philips Hue switches
Ok, Philips Hue lights are great. Easy to install, easy to configure and easy to use. However, there's a huge problem with them when retrofitting to an older house..
The problem
Some family members keeps pressing the old legacy light switch that turns off the power from whole light pulb. So the lights do not work remotely until mains are switched back on.
Of course you could connect wires premanently and remove the whole light switch, but that would need a professional electrician and if selling the house, you would have to reinstall the light switches back on.
Solution
By removing the light switch cover and replacing it with custom made cover that leaves the old switch below it (at 'ON' mode of course). Then just tape philips hue switch or similar above or on it. No more off-presses from the mains and remote controlling the lights are always possible 🙂
I have ABB Jussi light switches at my house, so I designed and printed cover for it. Feel free to use as you wish. Can be found at thingiverse.
Another potential solution, that I've heard, is setting a spring behind the light switch, so it would just toggle the power off for a second. Then just configure hue setting power on behaviour. That way you should be able to control the pulb with philips hue or with the legacy switch. This is something that I've not tested myself, but heard it works. Please leave a comment below if you've heard or tested this one.