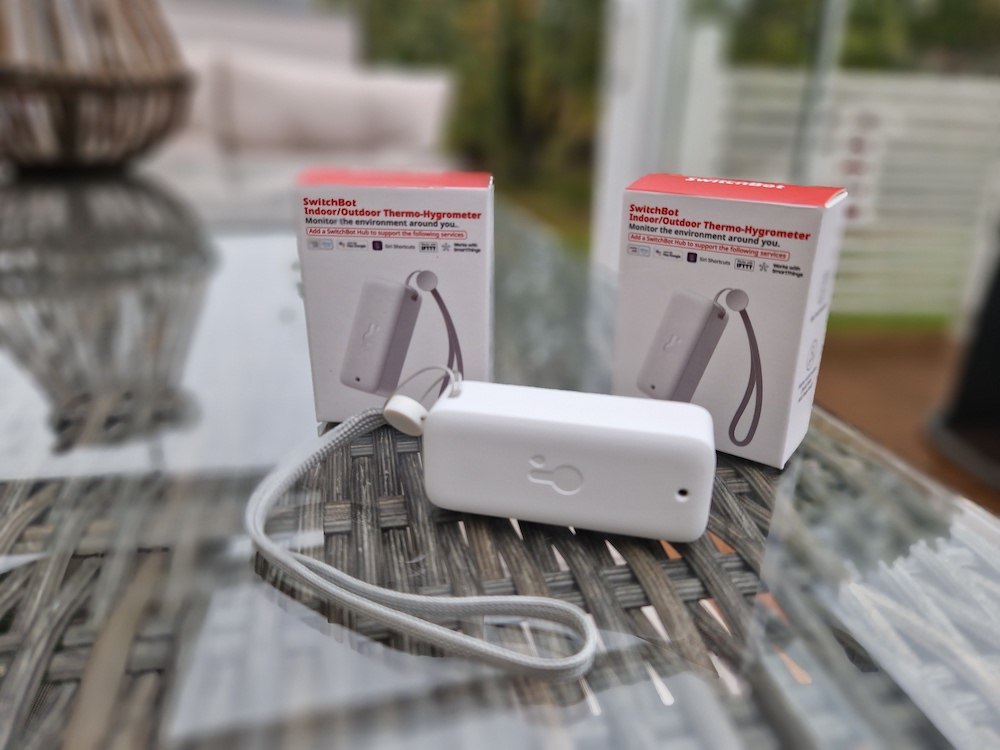 Review: SwitchBot Outdoor Thermo-Hygrometer – new baseline for an outdoor meter
Some time ago I received another SwitchBot device for testing! This time it was outdoor thermo-hygrometer that can measure temperature and humidity. And is waterproof! There are TONS of smart thermometers out in the market, so maybe it's time to see if the SwitchBot device stands out of the mass..
Disclaimer: I've receive the tested device for free on reviewing purposes, but as always, the opinions are 100% my own and this does not affect the product review. After the review, I've even bought few more of these to fill my temperature/humidity measurement needs.
Specifications
Specifications of the device are as following:
IP65 rating to suit for indoor and outdoor usage
Powered by 2x AAA batteries
Specified operational temperature: -20°C – +60°C (actual range -30°C – +80°C)
Bluetooth Low Energy (BLE)
Dimensions 60 × 28 × 20 mm
What's in the box
The package contains everything you need to get started with the hydro-thermometer. There's very strong double sided tape, strap to hang thermometer on various places and a quick start guide.
The hub is not included, so to track and store the temperature/humidity you really need a hub (e.g. SwitchBot Hub Mini, SwitchBot Hub 2 or e.g. Home Assistant).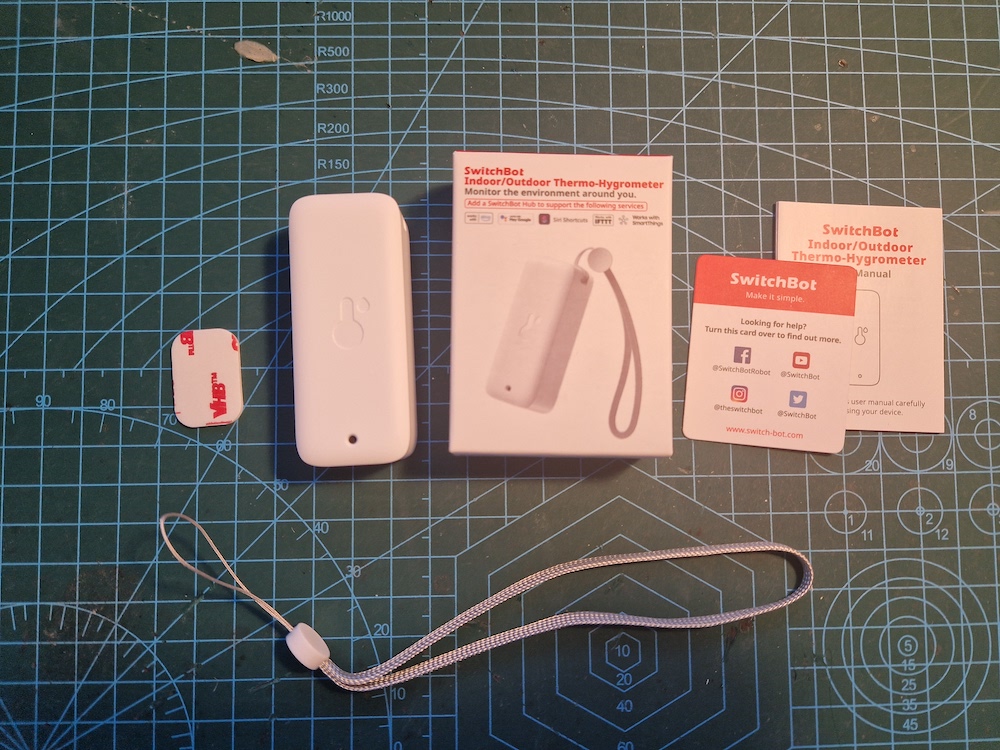 In details
The specified operational temperature range is -20°C – 60°C so it's most capable of measuring outdoor humidity and temperature with ease. Temperature typical accuracy of ±0.4°C and humidity typical accuracy of ±3%. These values are great for every day use at home environment. Comparing the device results with a calibrated thermometer on a room temperature (22.2°C) and outside temperature (-5°C) the accuracy is spot on. Temperature is exactly the same as calibrated meter in these temperatures!
SwitchBot outdoor multimeter is rated as IP65 so it can handle rain, dust and even snow. Again, great for outdoor usage.
The device uses Bluetooth Low Energy profile to communicate either with the SwitchBot HUB or directly to a Bluetooth receiver (e.g. Home Assistant Bluetooth Proxy). If connecting with the SwitchBot Hub, there's an option to create automations with other SwitchBot device or even query the current temperature and humidity from external voice assistants like Google Home or Amazon Alexa. Without the Hub, external features are up the the receiver capabilities.
The hydro-themometer is powered with 2x AAA batteries those seem to last long in room temperature. I've had the devices installed in a room temperature with provided batteries for a couple of months now and the battery status is still informing me about 100% of charge. However, in previous experience with other brand devices, the battery percentage usually drops more fast once the voltage drops below a certain value. SwitchBot itself promises two year battery life and that can be the actual case as well.
SwitchBot multimeter comes with a loop strap and adhesive sticker. The device can be installed on the place with a sticker or just let it hang using the provided strap. The sticker is truly adhesive and can handle both extreme hot and extreme cold in ease. I got the device hanging upside down at outside and it has not lost its adhesive surface even in cold temperatures.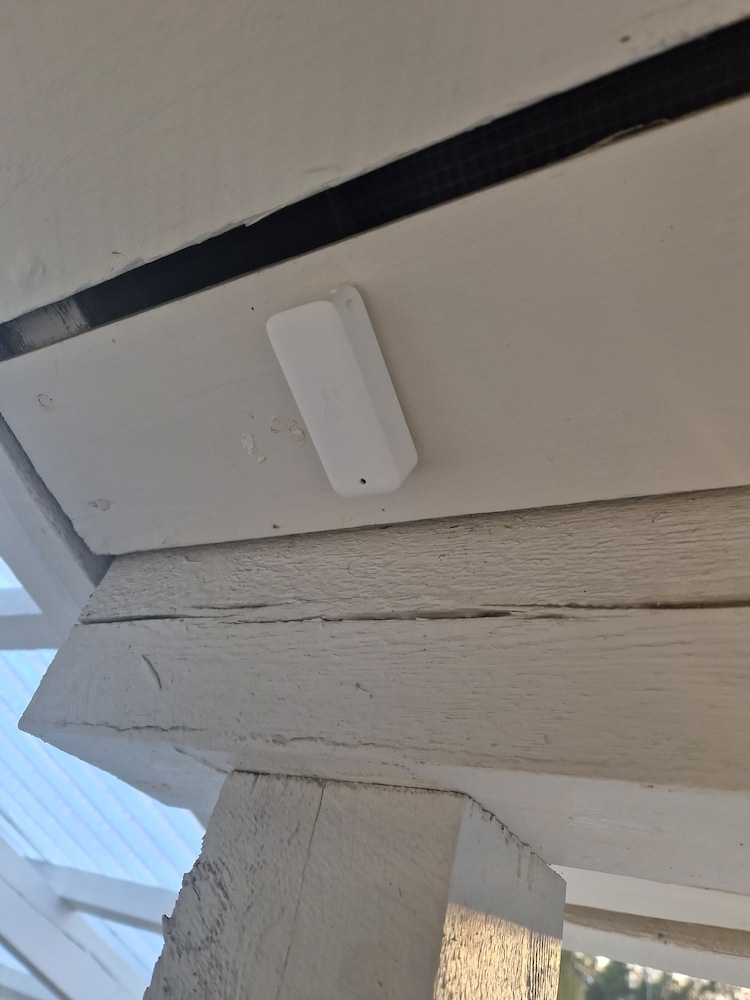 Extreme usage
Coming to the phase where SwitchBot really outshines it's competitors by a mile: extreme usage. SwitchBot itself does not 'promise' these values, but it's actually capable of temperature range -30°C – +80°C. Along with IP65 rating, that makes the SwitchBot Outdoor Meter suitable for number places like sauna or artic cold weathers up to -30 degrees celsius. I've ran the SwitchBo temperature meter inside the sauna for a couple of months now and I really can say that it works better than expected. While comparing accuracy with the Harvia Temperature Sensor, it's verified that the Outdoor meter is matches this high quality Harvia sensor in high temperatures perfectly. (If you are kind of person that likes to heat the sauna more than 80 degrees, you need to find some other ways around though)
Temperatures on the negative side goes as good as the positive high side. -20°C seems to be as accurate as it can get whilst comparing with a calibrated temperature meter. I've not yet managed to test the -30°C, but I'll get the data from that during the upcoming winter and update the post afterwards.
One thing to note using the device on extreme temperatures, it can (and most probably will) affect the battery life negatively. So when placing the device under extreme temperatures, I'd suggest to use quality class batteries and prepare to change those in less than two years!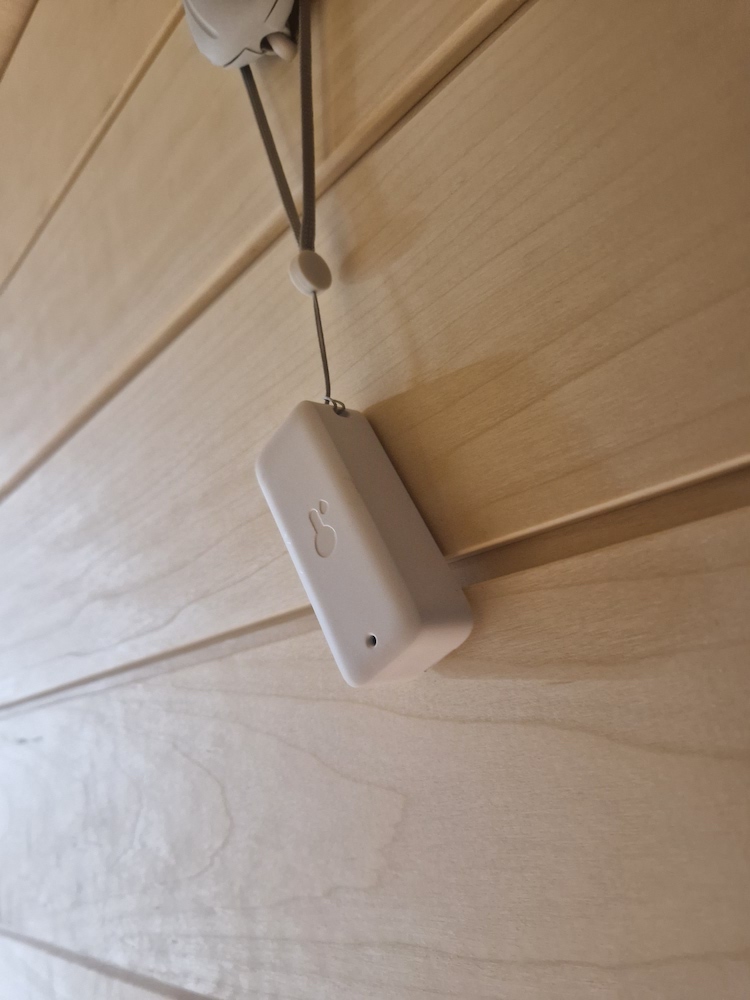 Verdict
SwitchBot outdoor thermo-hygrometer really outshines its competitors on extreme usage. Value for price (19.99€) is spot on and you couldn't ask for more at this price point! Measurements are very accurate and it works perfectly with or without the SwitchBot HUB, so you won't get vendor locked on their ecosystem unintentionally.
Running three devices outside, inside and in extreme temperatures I'm convinced that this is the new standard for a small affordable temperature meter. If the BLE suits you, I do really recommend to get this product for your temperature/humidity measurement needs!
Pros
Great value for price
Really shines on extreme temperatures
Easy to install
Cons
Smart Home Score: 5/5
---
Promotional message:
Need a SwitchBot device? You can get 10% off with the creatingsmarthome.com code 10UPF4RLGELVDV directly from the SwitchBot store.