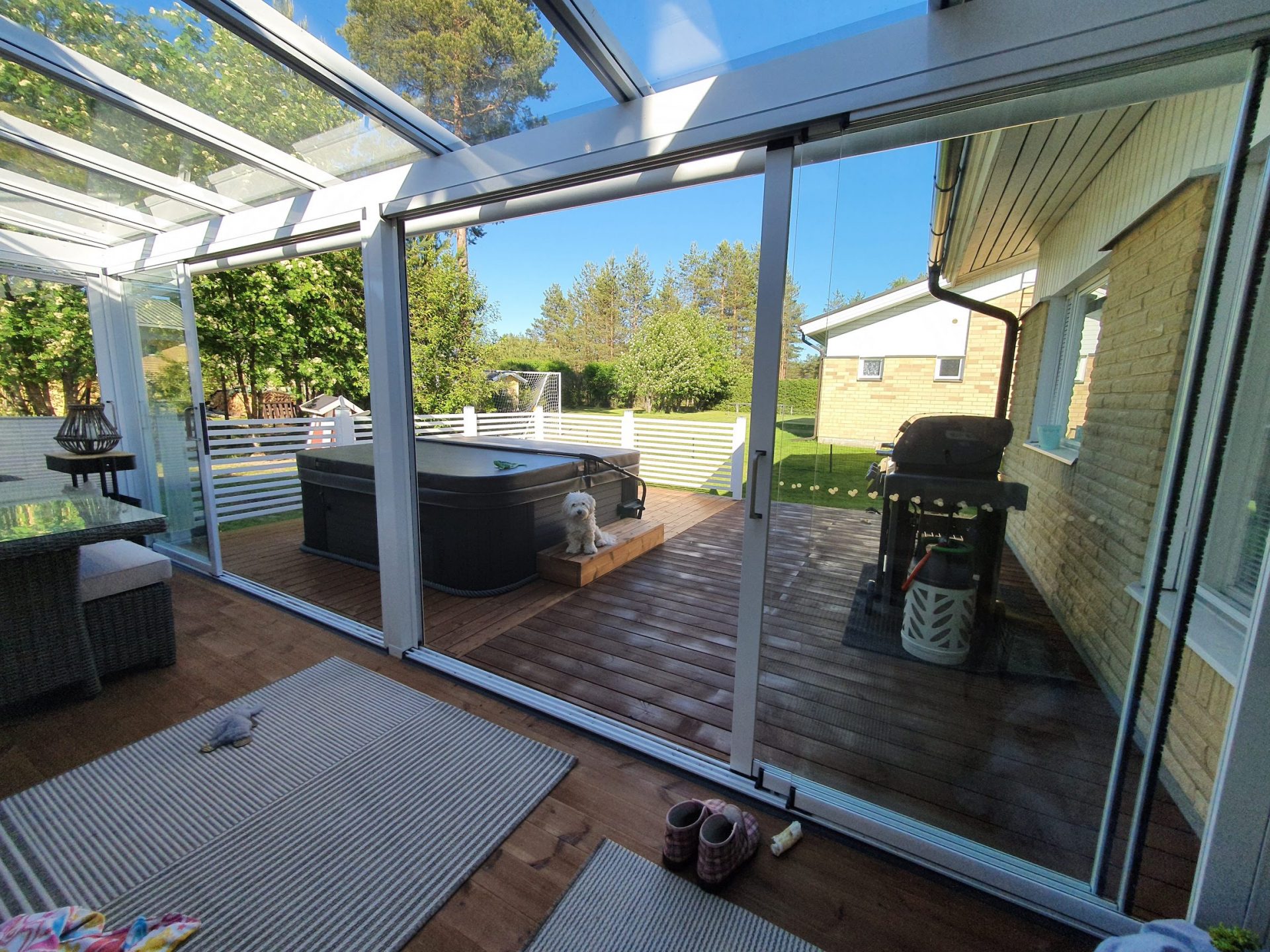 Since last summers terrace expansion, I've been dreaming of some kind of sound system at the deck.
Finally I managed to find a used Sonos Connect:Amp (gen2) from tori.fi. A brand new Sonos Amp would have been a bit too expensive so decided to go with a used one.
Choosing the Amplifier
Since I already have a Sonos system running throughout the house, of course a Sonos Amp was the only way to go. However, a brand new Sonos Amp is way too expensive (699€) so I decided to go with a second handed Sonos Connect:Amp.
For a long time I was checking out second hand web sites (tori.fi, eBay.de), but only Connect:Amp Gen.1 were mostly available, but that was not acceptable since Gen.1 does not support Sonos S2 software at all. Finally I managed to find one for a price of 250€ so that's more than half of the of a new Sonos Amp.
The newer Sonos Amp has more power (125w per channel compared to Connect:Amps 55w per channel) and more input connectors (e.g. HDMI ARC) so it's more suitable for home theater systems. But since I won't be playing music too loud outside and definately don't need the extra connectors, the Connect:Amp is more than good for my purposes.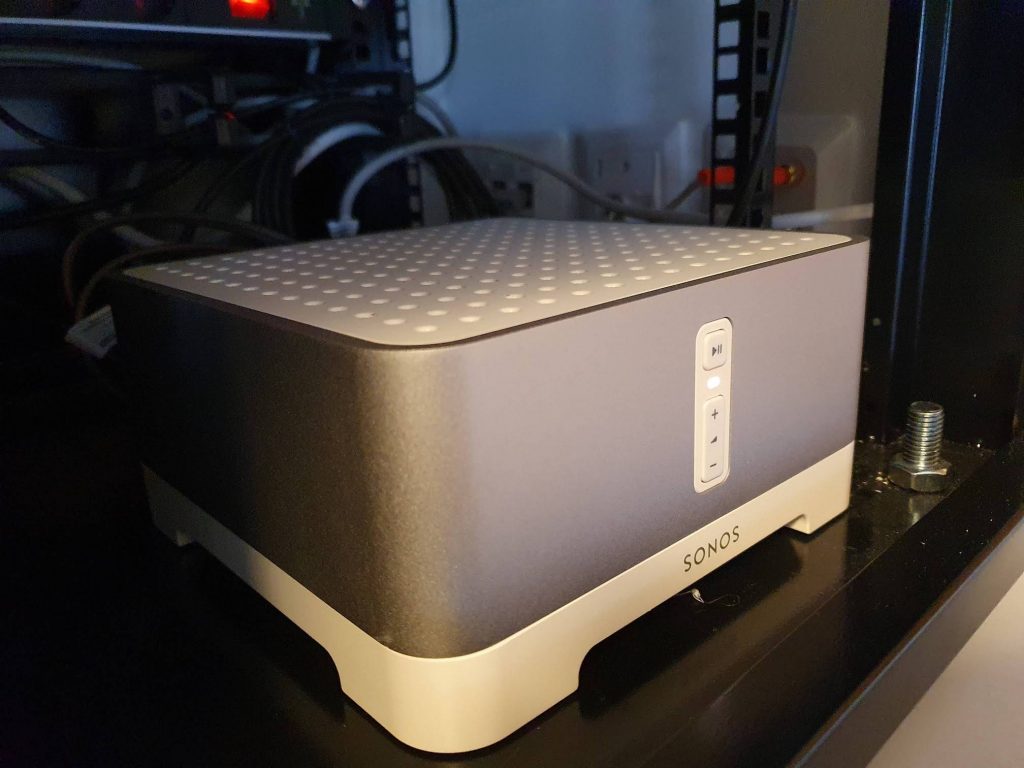 Choosing the speakers
I'm not that much into the HiFi, so I was basically looking for a moderate priced outdoor speakers that had some good reviews, proper physical size and were from well-known manufacturer.
By googling a bit I stumbled upon a Polk Audio Atrium 4 speakers that are priced only 165€ per pair. Sounds good I thought and made the order from amazon.de. A week later received my speaker set.
When opening the box, the initial impression of the speakers were good. Seemed to have a good solid build quality and installation brackets were very nice.
Wiring it up
Since Sonos Connect:Amp is indoor unit only, I had to wire speaker cables from inside to the outside. Since I already have a device rack inside walk-in closet, I decided I'd would hold the amplifier as well.
Cables were pretty easy to install within the attic and directly inside walk-in closet wall. However, I wanted a Clean install with a proper connectors on the wall, but couldn't find ABB Jussi series wallbox that had four banana connectors. So, only thing to do was to design it myself. More details about this connector on a later post.
Installation of the speakers to the wall was very easy since Atrium 4 speakers had good installation brackets. You can remove the installation bracket from the speaker and then screw the bracket into wall with two screws each. Installing the speaker to the bracket is done with two big thumb screw each. Was doable outside even within -15 degree celsius 🙂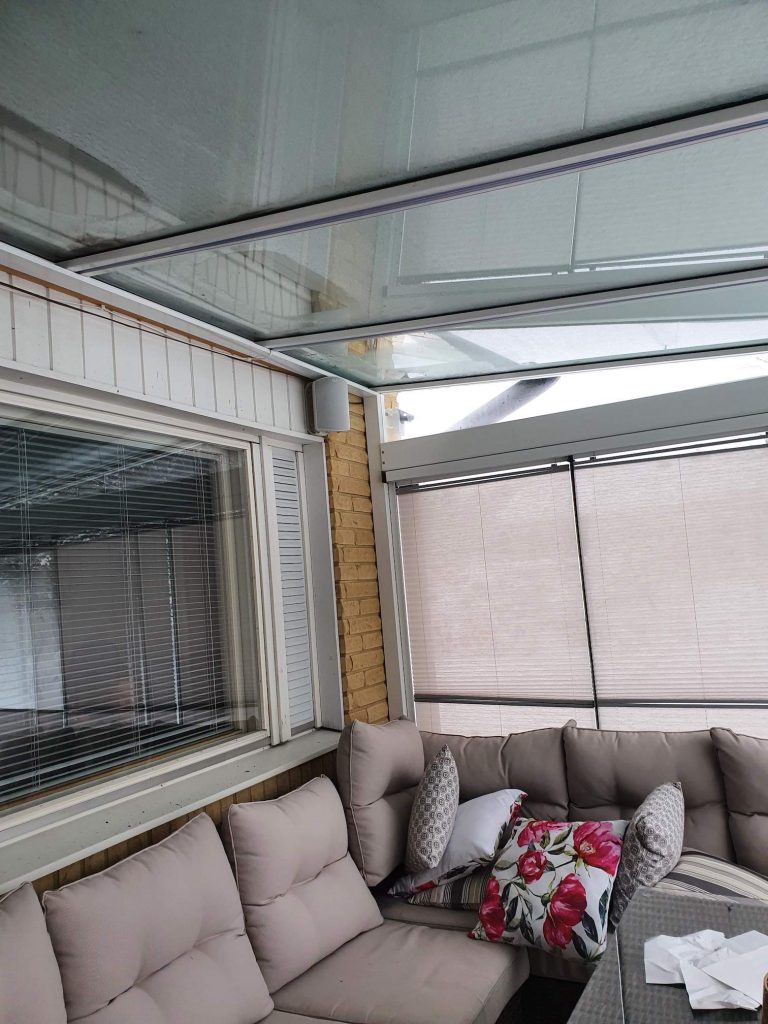 Conclusion
After connecting Sonos Connect:Amp to my Sonos setup, the sound was heard loud and clear on the deck. So project was a great success! Only thing to do is to add a some cable covering to hide the ugly cables outside.
Now just waiting for a spring and warmer weather to actually be able to enjoy the music on the deck 🙂