Looking back to year 2022
It has become a tradition to write a small retrospective that looks into a previous year, and of course it's not an exception this time either. Time to look back into year 2022 and how did my smart home evolve and what happened with the blog!
In the previous 2021 retrospective I set up four targets: automations, wall mounted dashboard, some DIY devices and energy saving. Also promised to start the room tour series.. how did it go then? Well, I did add lots of automations and did some energy savings. But mounted dashboard is still on works and those DIY device I targeted to implement: I did not.. maybe this year 🙂
New smart bathroom and sauna
Last year 'started' with a full bathroom renovation so it was a brilliant time to look into smart features that could be installed in the bathroom and sauna while everything was torn apart..
In the end I think it went out great: smart lighting with motion detection, remote controllable sauna and even audio system plus Google Home as a voice control. The whole system has been used a lot during the last year! More about smart features in the bathroomand sauna can be read from the bathroom and sauna room tour.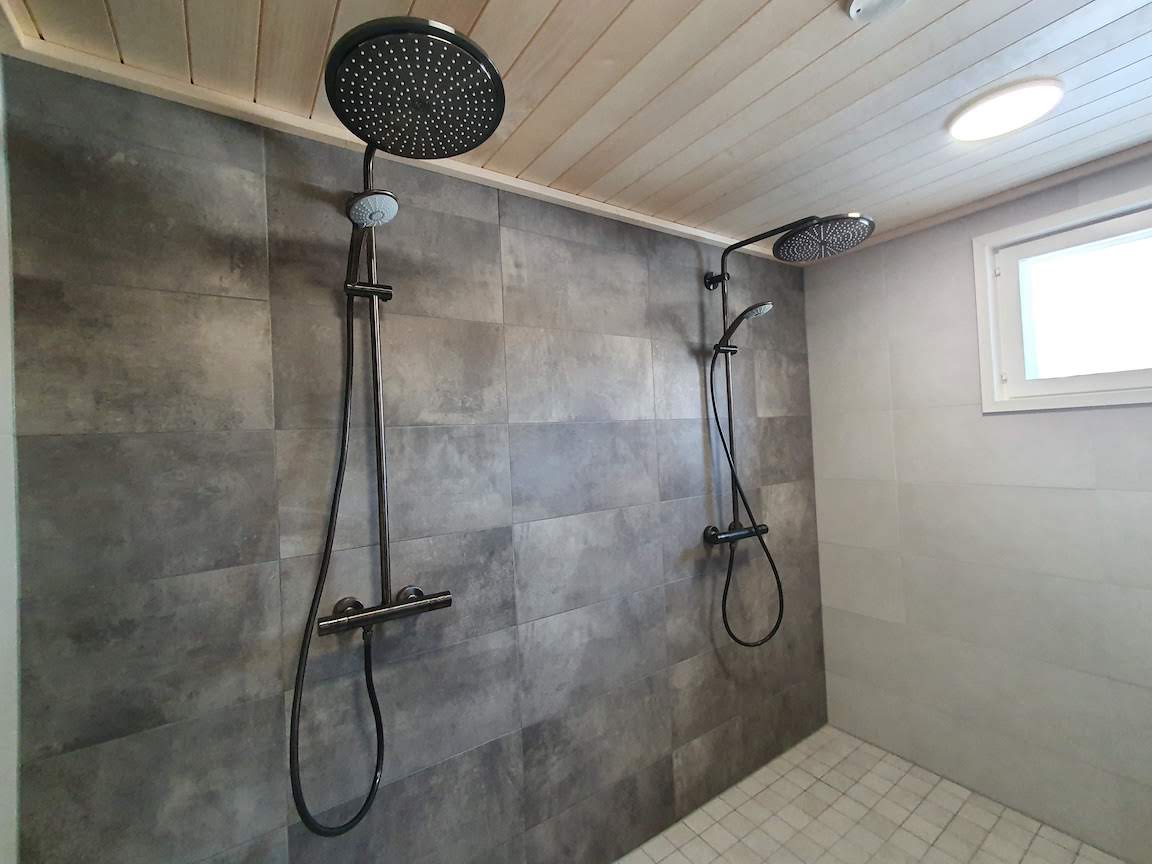 Smartening the transportation
Before electric prices did rise up I decided to transform my old trustworthy Skoda into a smarter, fully electric vehicle. This did not only allow me to save some (a lot of) money by moving from petrol to electric, but also smarten my transportation.
However, it did bring some requirements for my smart home: I needed to get a smart charger so I can easily and quickly recharge my car during nights. For that, I eventually ended up purchasing Wallbox Pulsar Plus. The selected charger did not have a Tesla button, so I had to implement one by my self using Home Assistant.
This is just the beginning of glueing the car into the smart home, I can feel that there's still lots of that to come for that topic!

Electric prices sky rocketed
The biggest impact of smart home scene last year was probably the electric price: it just sky rocketed! Even though I had (and still have for a while) a cheap static electric price, I had to start thinking a ways to optimise my electric consumption.
First thing was of course to set up the car charging during cheapest hours. This article was a great hit and actually almost doubled the visitors on my blog! It looks like I'm not the only struggling and tweaking with the electricity consumption at the moment.. this is going to be a big topic this year as well!

Sometimes push notifications are just not enough..
It looks like forgetting the garage door open during winter days seems to be a permanent topic in our household. Previously I had a push notification sent to me when the garage door has been open for more than five minutes, but eventually those push notifications were not read quickly enough, so I had to think another way to send the information!
Garage door open alert is not shown using multiple methods: alert (popup) visible dashboard, living room light set to red and push notification is sent.. so far this has been working and the message is being noticed by the whole family 🙂
The Blog
Even though I'm still writing the blog for my self, I'm constantly trying to think a ways I could help fellow smart home owners and blog readers. The active users (AU30) of the blog ended up to be almost 7000 per month (December 2022) year: a huge improvement compared last year. Also total amount of page views for the full year was 69k (2021: 15k), a big improvement as well,

The blog did have more than a million google search impressions and almost 40k clicks. And addition to that, more than 100 pages has a reference link to my blog. At least I'm happy with the results, it's fun to see that people find my writings helpful 🙂

What next.. the year 2023!
The big topic for the new year is more specific than ever: energy saving and optimisation. I have to start optimising energy consumption more to off peaks and the best way to do is of course smart home automations! I'm having direct electric heating system both at home and at the summer home, so lot of things to be done! Another plan to 'save' energy is to install solar panels this spring.
For the blog, I think energy saving is also hot topic at smart home community too. So the things I do at home could also benefit fellow smart home owners as well. So keep your bookmarks updated and check out the blog during the spring!
And for the smaller topics: I will continue to write room tours for inspiration. Also need to finalise the wall mounted dashboard and finally write the blog post about it.