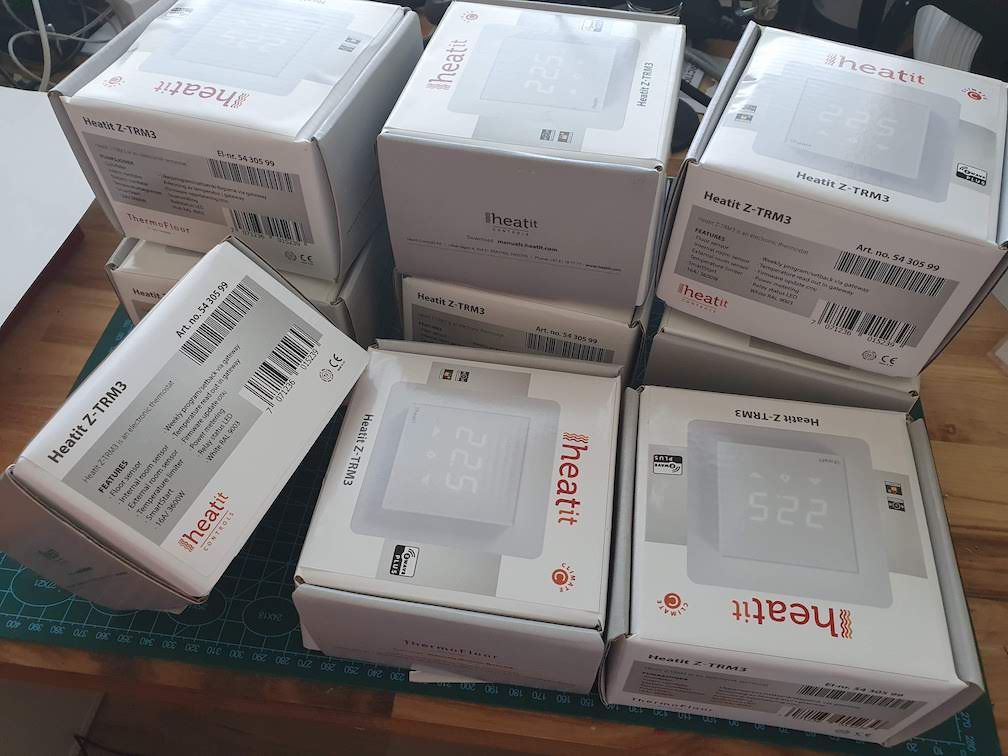 Upgrading floor heating using HeatIt V3
When we renovated the house almost three years ago, I installed electric floor heating to all of my four bedrooms. Since then I've been using HeatIt Z-Wave thermostats on those rooms. I've been very pleased with the stability and features of those, but recently Home Assistant introduced a new energy management panel and I thought it would be nice to measure electricity I'm using for my heating..
Comparison between HeatIt thermostat v1 and v3
Old HeatIt thermostats has been great, but are lacking the feature of energy measurement. The new ones (v3) are more feature rich that includes consumption along with some other minor upgrades. The 'biggest' thing that v3 does not have is the 'eco' heating. In previous version you could activate eco mode that drops the temperature to specified value. However, that can easily be done in the Z-Wave Hub (Home Assistant in my case) so that's not a real issue.
Both versions conforms the Z-Wave Plus standard and provides climate control along with floor, air and optional external temperature sensors. They also act as a router on existing Z-Wave network to provide more range for the mesh.
One issue existing on both versions: Air Temperature is not accurate enough. When ever then Thermostat is heating, the thermostat display itself generates some heat and rises the air temperature around it near two degrees. So unfortunately it can't replace existing air temperature sensors in my rooms.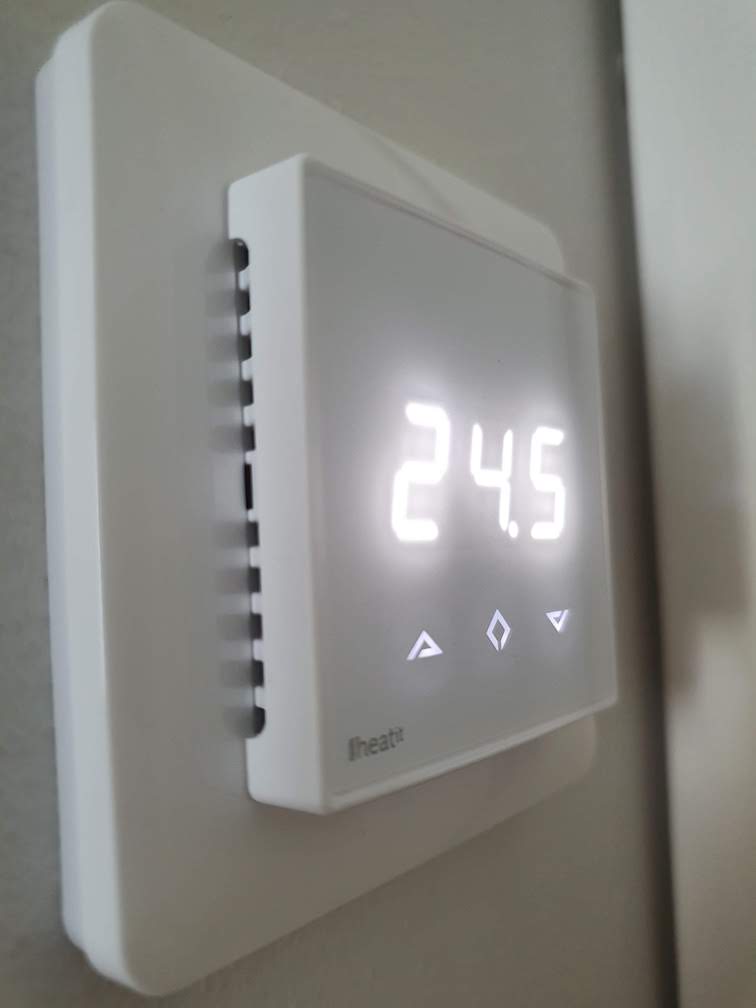 Installation
As mentioned, I previously had four smart thermostats in place. I had an electrician to replace those four with new versions and install four new ones around my house to replace the old dump thermostats (entrance, kitchen, bathroom and garage).
Luckily the installation went without any issues. All the floor sensors could be easily replaced without being stuck or anything else. In worst case scenario, I would have had to leave the old sensors in place and change the NTC-resistor type from HeatIt Z-Wave config (yes, that can be also done with the thermostats).
Using with the Home Assistant
Of course to be able to integrate your Z-Wave devices with the Home Assistant, a Z-Wave stick is needed. I've been using Aeotec Z-Wave USB Stick Gen5 for few years without any issues. In Home Assistant I'm using the ZWaveJS integration through Home Assistant Supervisor.
Currently I'm using the thermostats mostly just for monitoring and turning off for summer and back on for winter. Along with that, the energy management feature is a great improvement. My plan is to analyse energy concumption and do some automatic adjustments after getting some results. Main principle of automation is to analyse first and act then (don't fix it if it isn't broken) 🙂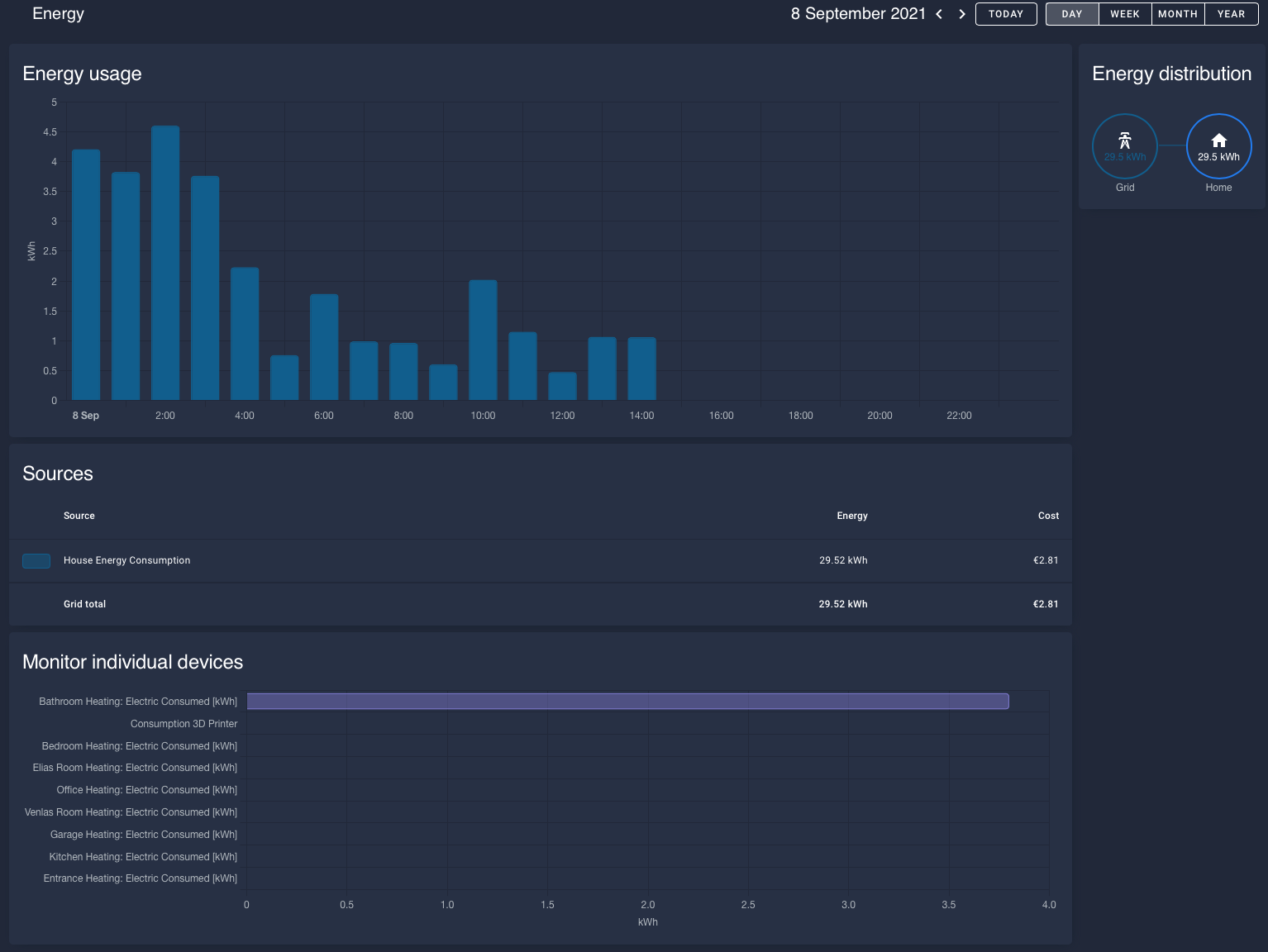 Next stop: the summer house
What next? As I have written on another post, I've been planning to install remote controllable thermostats in my summer house to be able to monitor cabin 'health' and start heating before we arrive. I will now move my old four HeatIt v1 thermostats to that location along with one new v3 (having total of five floor heatings in place).
It also means that I'm putting up a Z-Wave network and have to setup a Z-Wave gateway to the summer home as well.. more of that to coming up this month, so stay tuned!