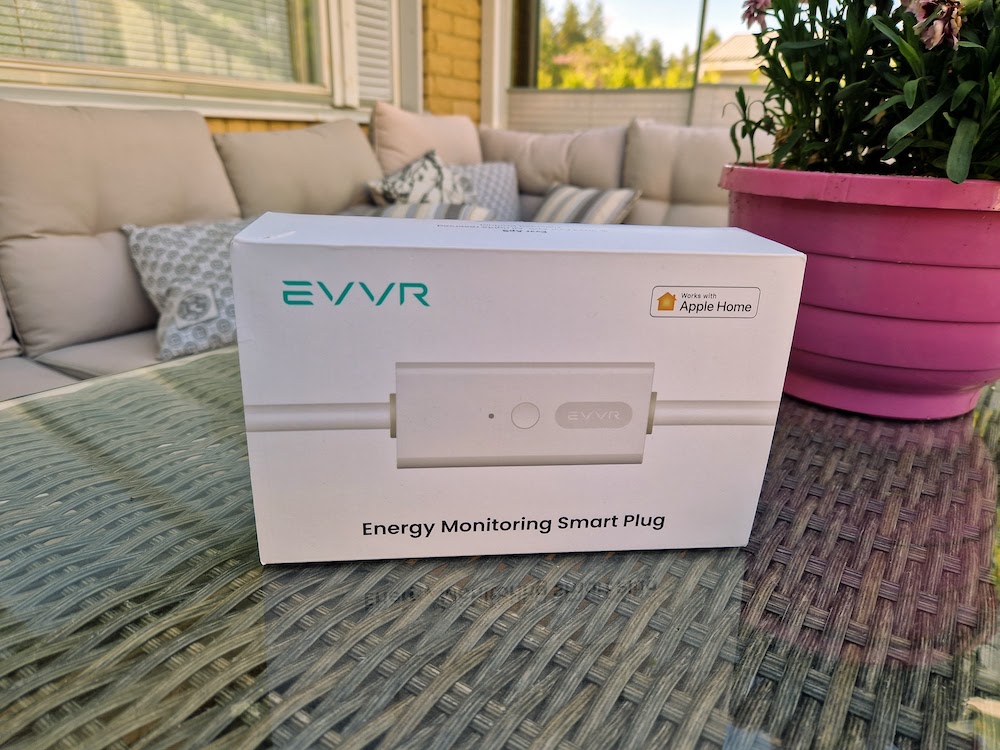 Review: EVVR Smart Plug (Apple HomeKit compatible)
Recently a Danish based company EVVR sent me their upcoming latest piece of tech for a review: HomeKit compatible power measuring Smart Plug. The market is full of smart plugs currently, so what makes this one special from others? Let's have a deeper look what is it all about..
Disclaimer: The device tested is not yet sold in the market and is still a development version, the package content and product might still get minor adjustments. The final product should be available for order in August 2023.
Specifications
The specifications of the device are great and contains everything you might be requiring from an indoor smart plug:
Energy Monitoring
16 Amp relay
Available in all major plug types: F, AI, B, I, G
Compact form factor
Price: TBA
What's in the box
The content of the package is very minimalistic: only the plug itself and an instructions manual. That's it! Why to include anything else when you don't need it? 🙂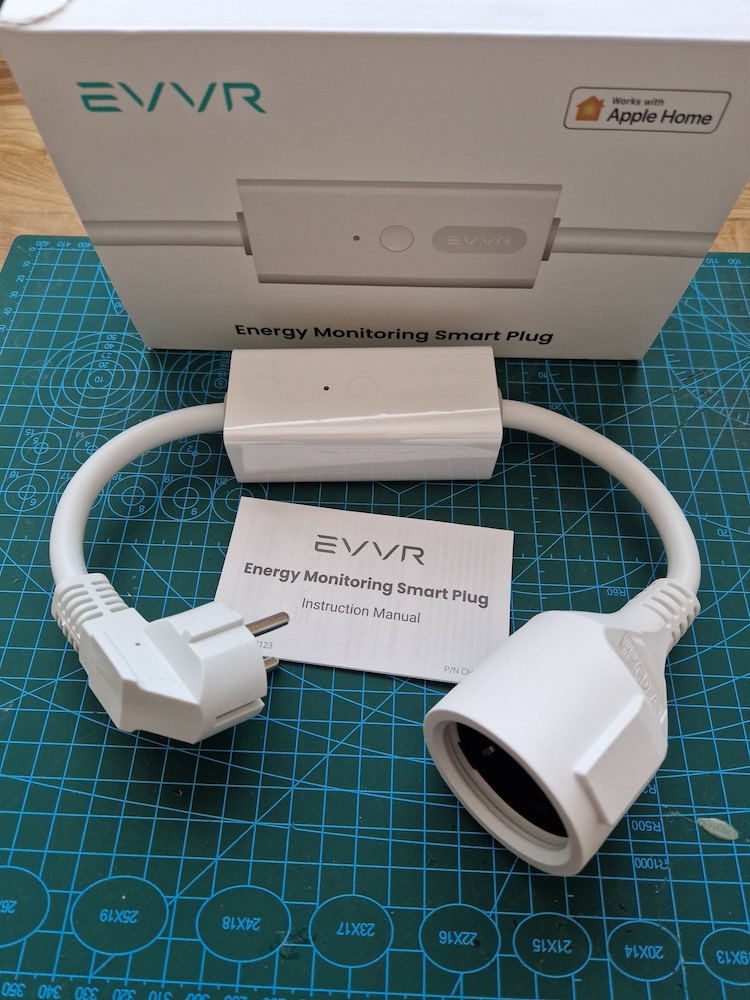 Pairing to Apple HomeKit
Since the device is fully compatible with Apple HomeKit, the best way to use the device is through an Apple HomeKit controller (e.g. AppleTV, iPhone, iPad, HomePod). Of course to have the device fully controllable and day, any time, I'd suggest to use some static device that is always present and on like an AppleTV or a HomePod.
Anyhow, the pairing works as with any standard HomeKit compatible device. Turn on, launch the Home App, add a device and scan the QR code printed on the plug -> paired and running.
After these initial steps the device is ready to use and controllable directly through Apple devices. But in order to actually get every inch out of the device, another app called EVVR App is suggested as well. More about that in the next section..
The EVVR App
EVVR App is device manufacturers own application that extends HomeKit usage to include non-standard values of a HomeKit compatible device. In this specific case, you can monitor the Smart Plug power and energy consumptions that are not available via HomeKit interface itself.
Some might wonder if the data stored in the cloud is secure? Well, good news: everything is stored locally and no cloud is used at all. Energy consumption data is collected directly to the device and synced automatically to EVVR App every time application is used.
I've mostly used the EVVR App with iPad and the user experience is not the greatest with it. The App itself is clearly designed and implemented for iPhones only and the iPad is only upscaled version from the smaller screens. It means that the there's no landscape support and black boxes are being drawn around the main viewing area of the screen. I've asked the EVVR about this and they are currently developing the iPad version as well so I'm certain this issue will get improvements very soon!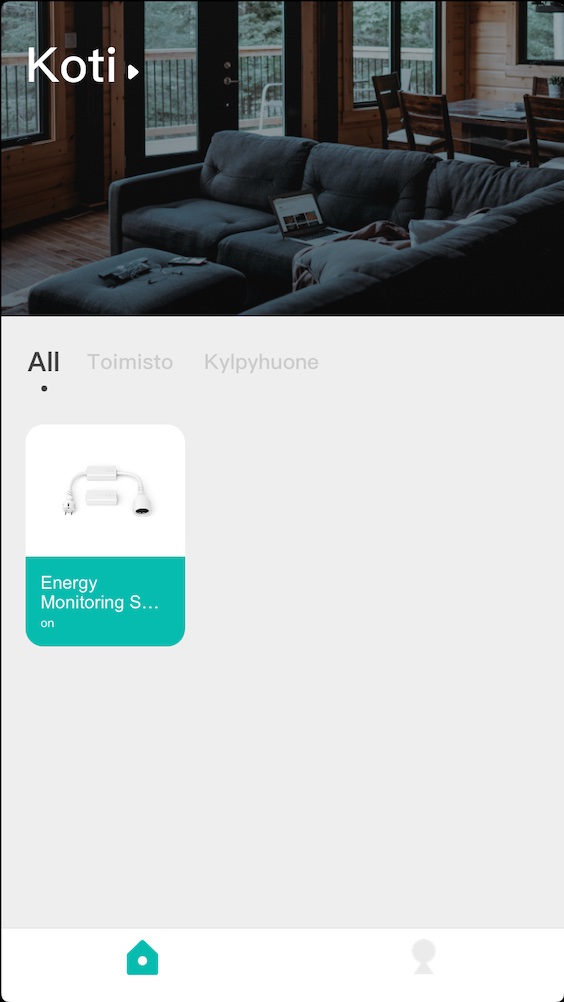 Review
Physical
The relay itself isn't actually very small, but the form factor makes it stand out from the enormous amount of other plugs. The relay has been placed in the middle of the cord rather than straight in the plug, as usual, and that is what makes it so special! The plug part only takes 40 millimetres out of vertical space and therefore it can fit in very very narrow spaces. In comparison, most competitors smart plugs are requiring more or less than 100 millimetres of vertical space.
And if the form factor of the plug isn't enough, EVVR also sells the relay part as a separate product so you can actually build your plug with cord length and socket types of your needs. Of course this might need an electrician or proper skills to actually do so, but it's great they've made it possible!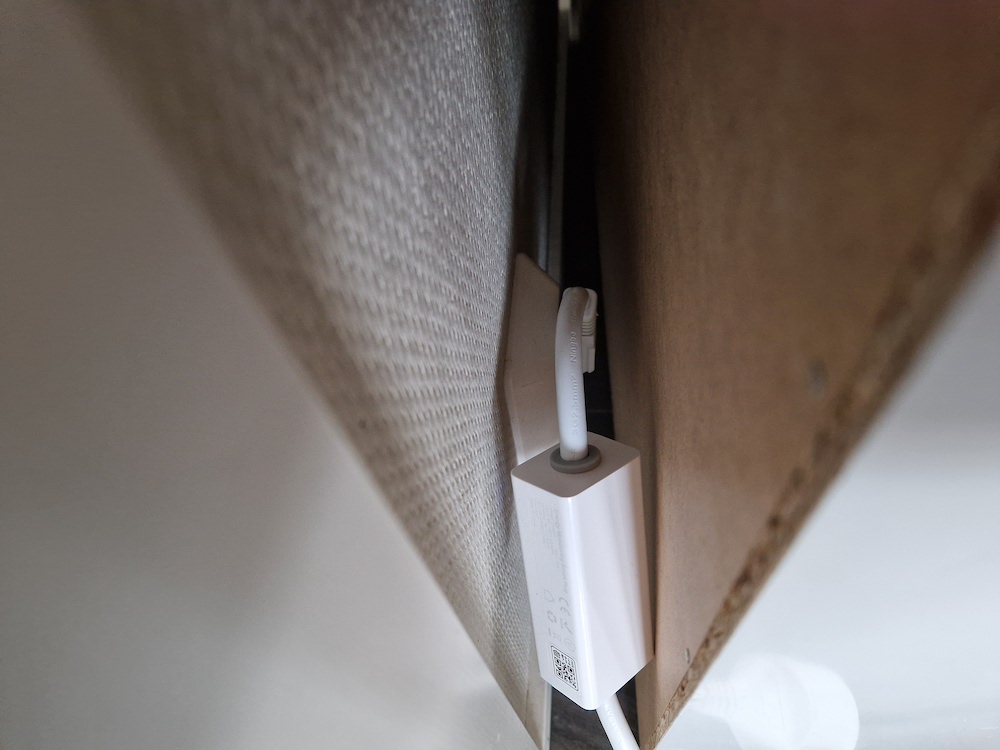 Software
If you are familiar with the Apple HomeKit you probably already know the basics of the HomeKit. Since the Smart Plug is using HomeKit, it has its advantages and disadvantages of course. The HomeKit itself only support limited amount of code sets and therefore manufactures have to extend that code set to support the functionality they are offering. To do so, manufacturers has to build their own app to pass out those custom codes to the devices.
When using a custom app to get these custom features in use, it comes with a set back that those extended features can't be used in HomeKit automations and/or scenes. In EVVR Smart Plug case this means that the energy monitoring is only for viewing and the current power information can't be used to trigger an automation at all. But hey, it's not the EVVR Smart Plugs fault, it's just how the HomeKit works.
Anyhow, the relay itself is controllable directly through HomeKit and can be used in any HomeKit automation and scene.
In addition to these basic features, you can also disable the physical button of the Smart Plug to prevent accidental power offs.
Power management
As said earlier, the power management is only available through EVVR App. When testing the Smart Plug with a standard 40 watt regular light bulb the measured power settled in 41.5 watts. The relay itself takes about 1.5 watts, so it seems that the accuracy of the measurement is a spot on at least on small loads.
Next phase of my testing is the 'normal use' by setting up the Smart Plug behind our own cloth drying machine. Of course in this case there's not really a matching comparison data, because many aspects affecting the load of the dryer between cycles, but at least with this test it's possible to see weather or not the plug works reliable enough on variable load between 0 watts and 430 watts. And well, you guessed it, it is! Works like a charm and no hiccups what so ever.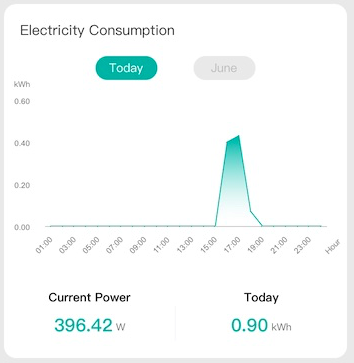 The power chart recorded by the Smart Plug isn't very detailed so you can't actually see the single power spikes from it, but an average consumption each hour is clearly visible. I hope that EVVR will add some sort of option to see max / min consumption along with the average consumption.
Anyhow, with the EVVR App and the Smart Plug you can get a nice overview of a device energy consumption for selected timescale and I think that's what it is all about. Need to know how much your machine did use energy in one month? Yep, that's available within the app as well!
Conclusion
EVVR Smart Plug is an excellent device for Apple HomeKit smart homes. It has a very reliable relay and the form factor suits perfectly for tight spots. However, due the HomeKit restrictions, it's not a perfect choice for custom built systems like Home Assistant.
The EVVR App is still in a development phase and has some minor glitches here and there, but I'm certain it will improve in time to contain more features and handle those minor glitches.
The final product should be available for order in August 2023.
(EVVR is also developing a Matter Supported Smart Plug that could become the perfect choice for other than Apple platforms).
Pros:
Excellent form factor
Fully local and no cloud what so ever
Accurate power readings
Can handle loads up to 16 Amps
Cons:
HomeKit only
EVVR App needs some fine tuning
Smart Home Score: 4/5